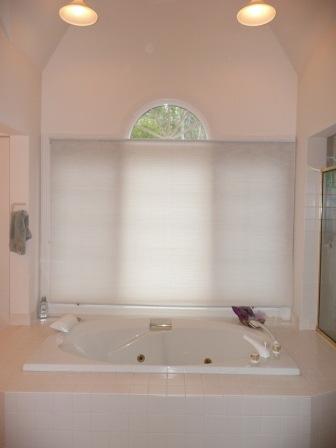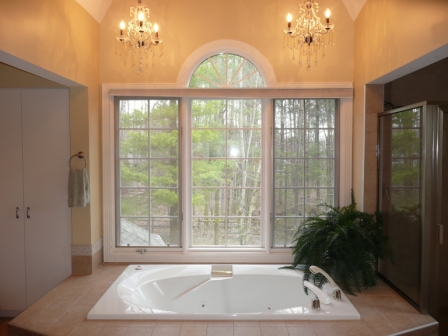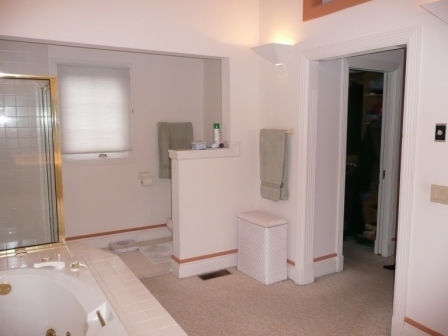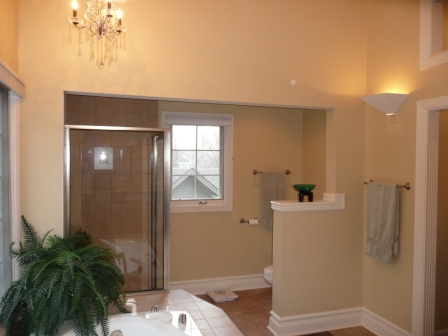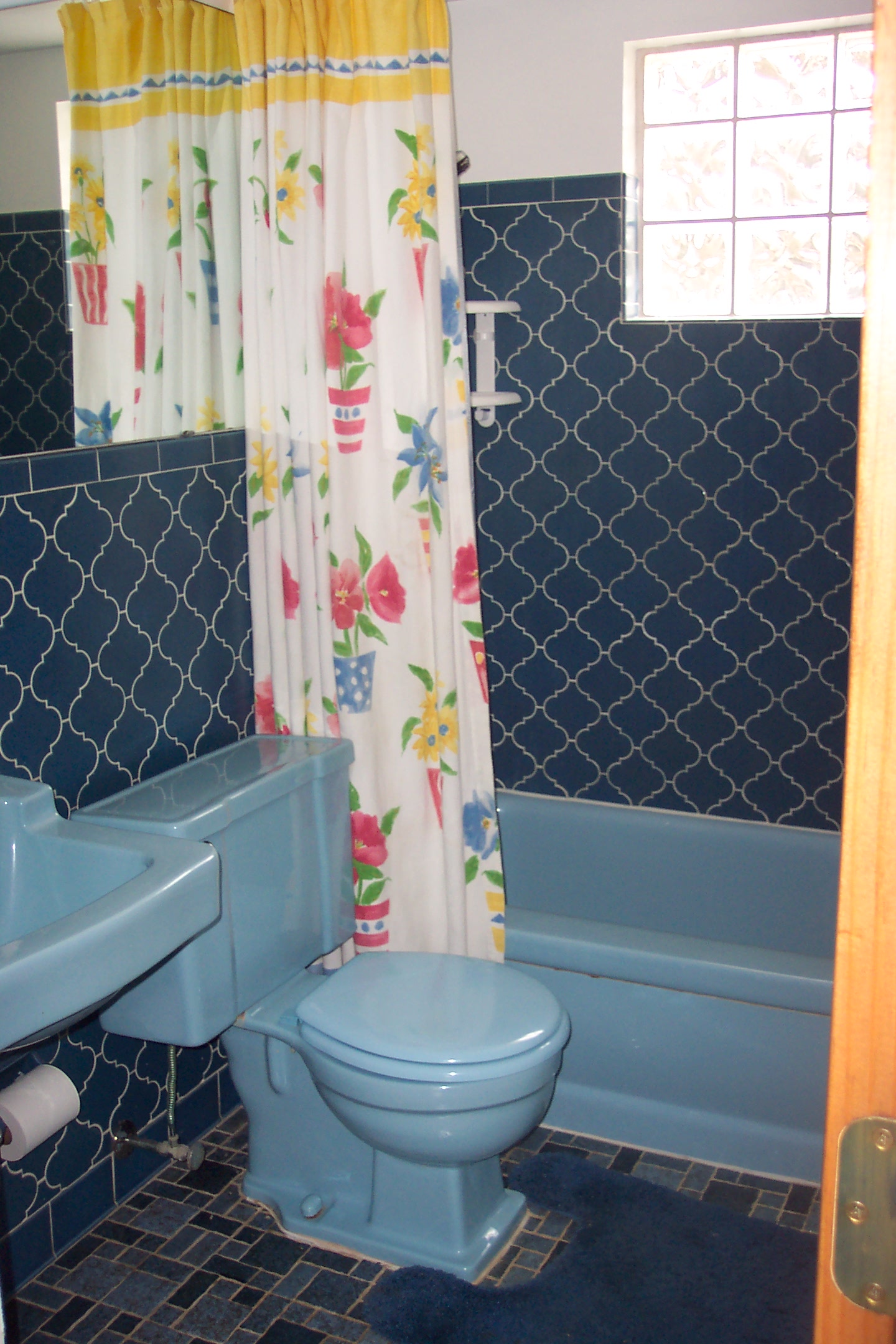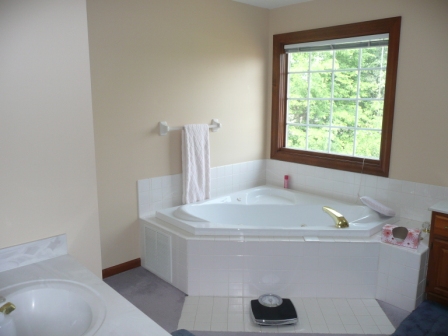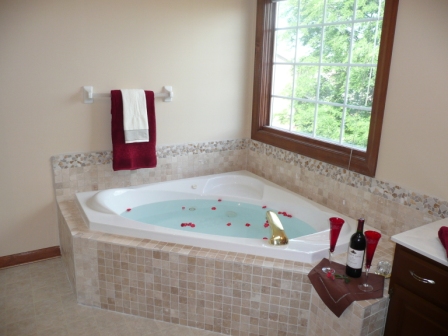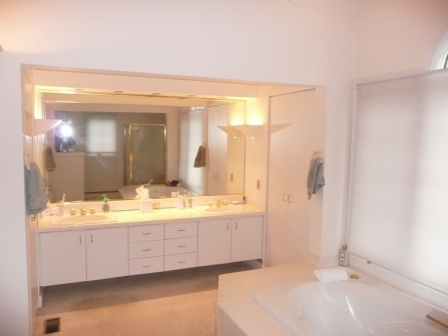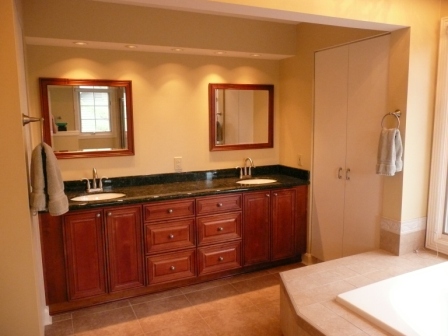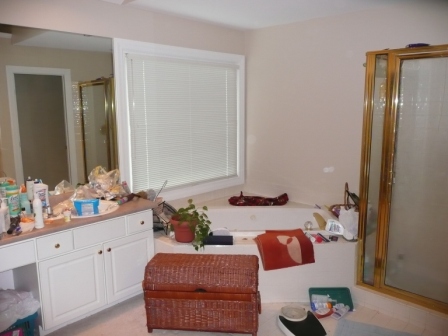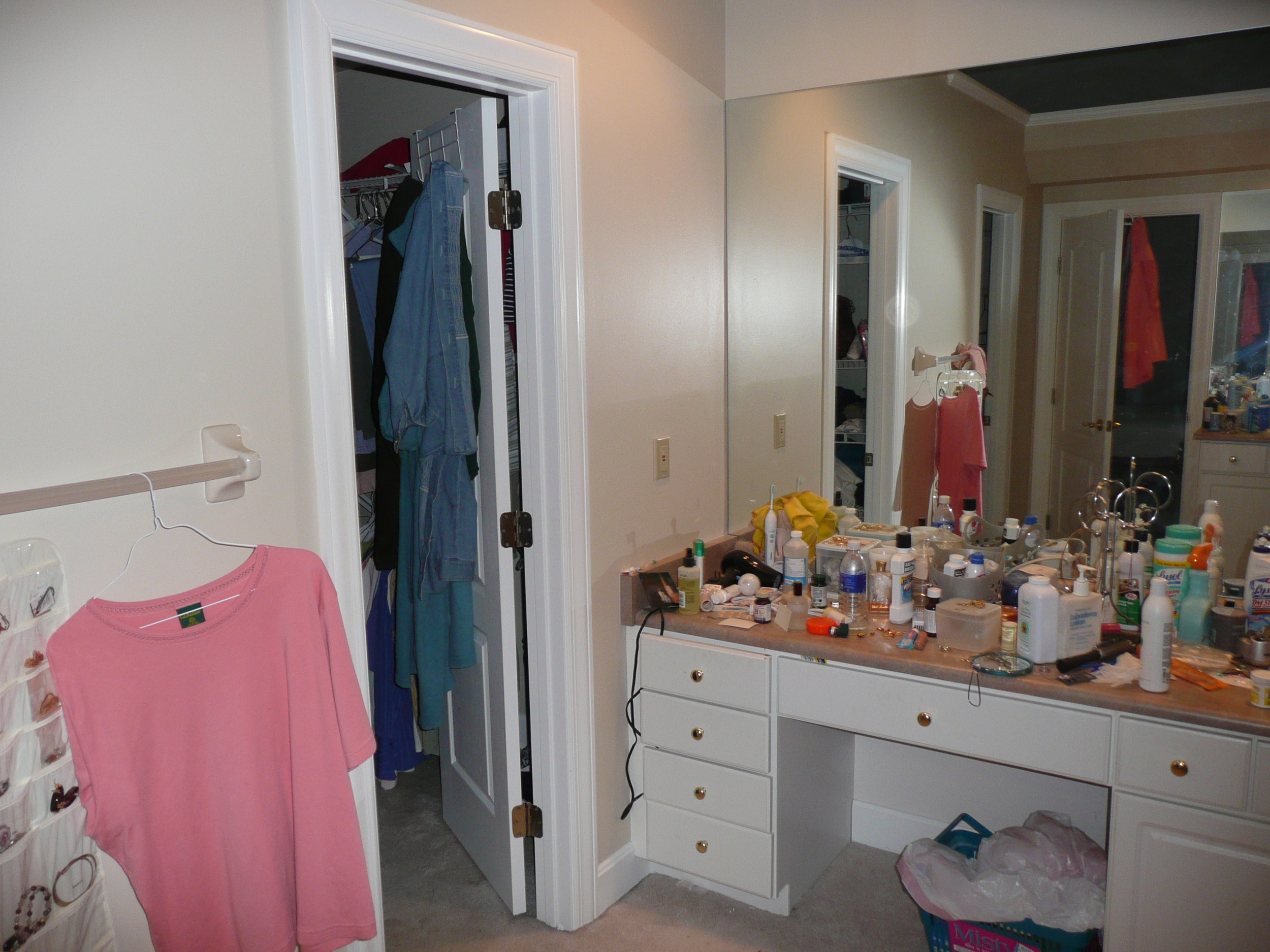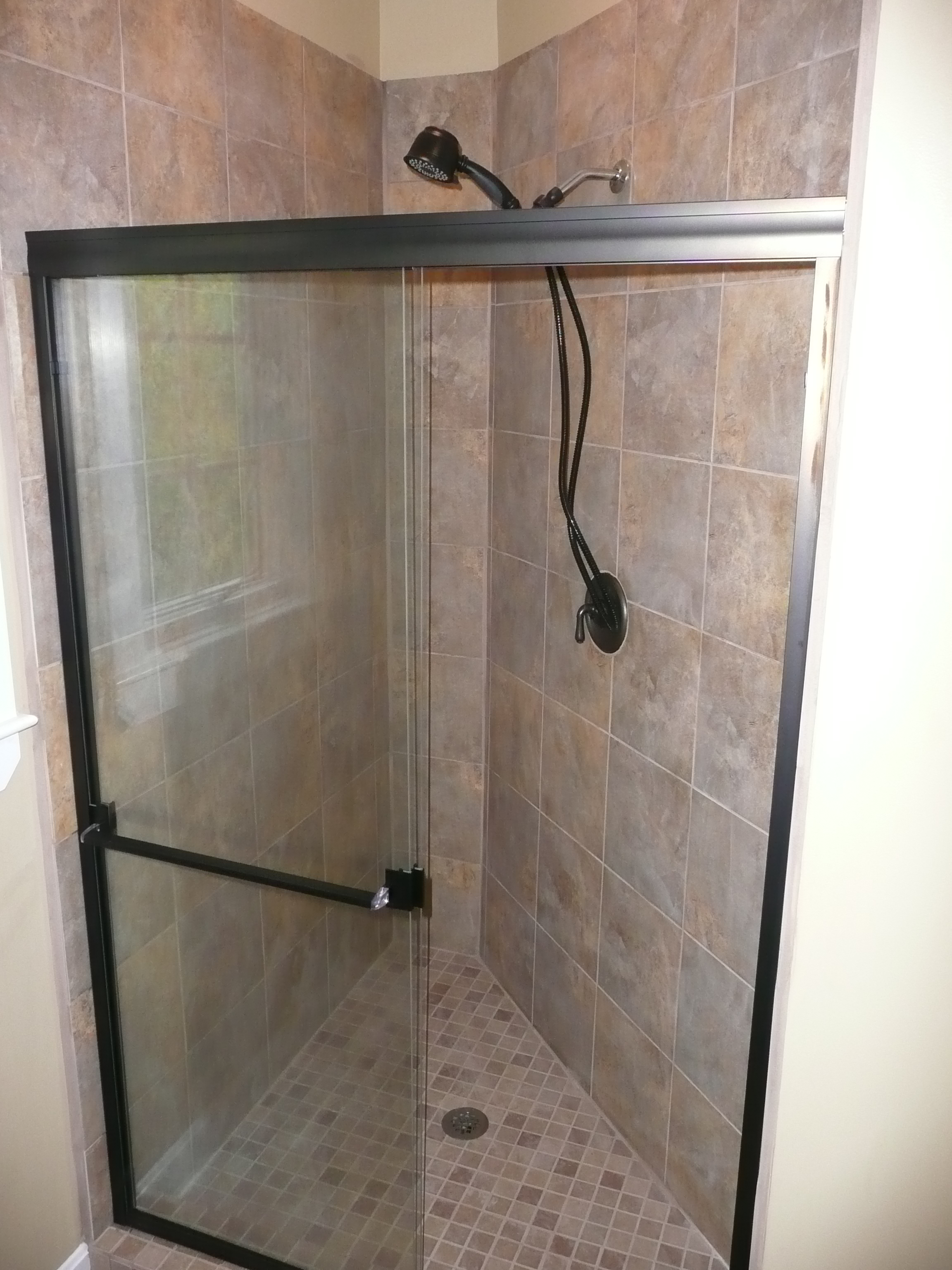 1980's tired and worn bathroom
Luxury bathroom with new tub, tile, mirror, chandelier, recessed lights and a stone wall feature.
Builder grade 1980's shower
Custom shower with On/Off mixer valve concealed on half wall as you enter so you can turn on and not get wet while waiting for the water to warm up.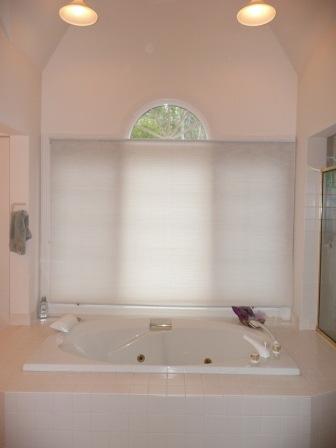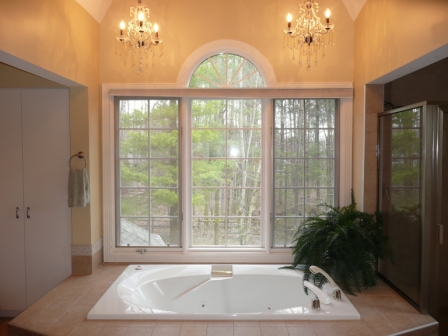 Added two elegant chandeliers. Painted walls and trim warm neutral color. Re-tiled tub and added new glass surround to shower. Replaced brass tub fixtures and nozzles with white.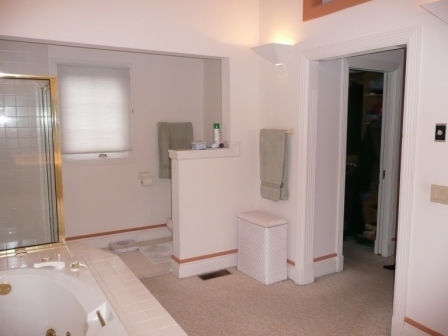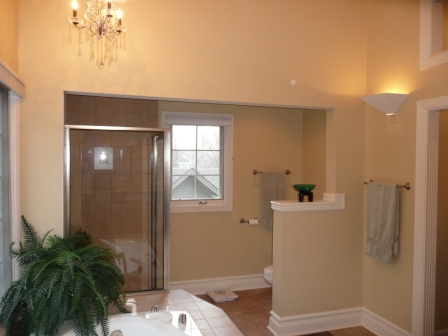 Fresh coat of paint and yes we eliminated the carpet! New tile floor and shower. New enclosure.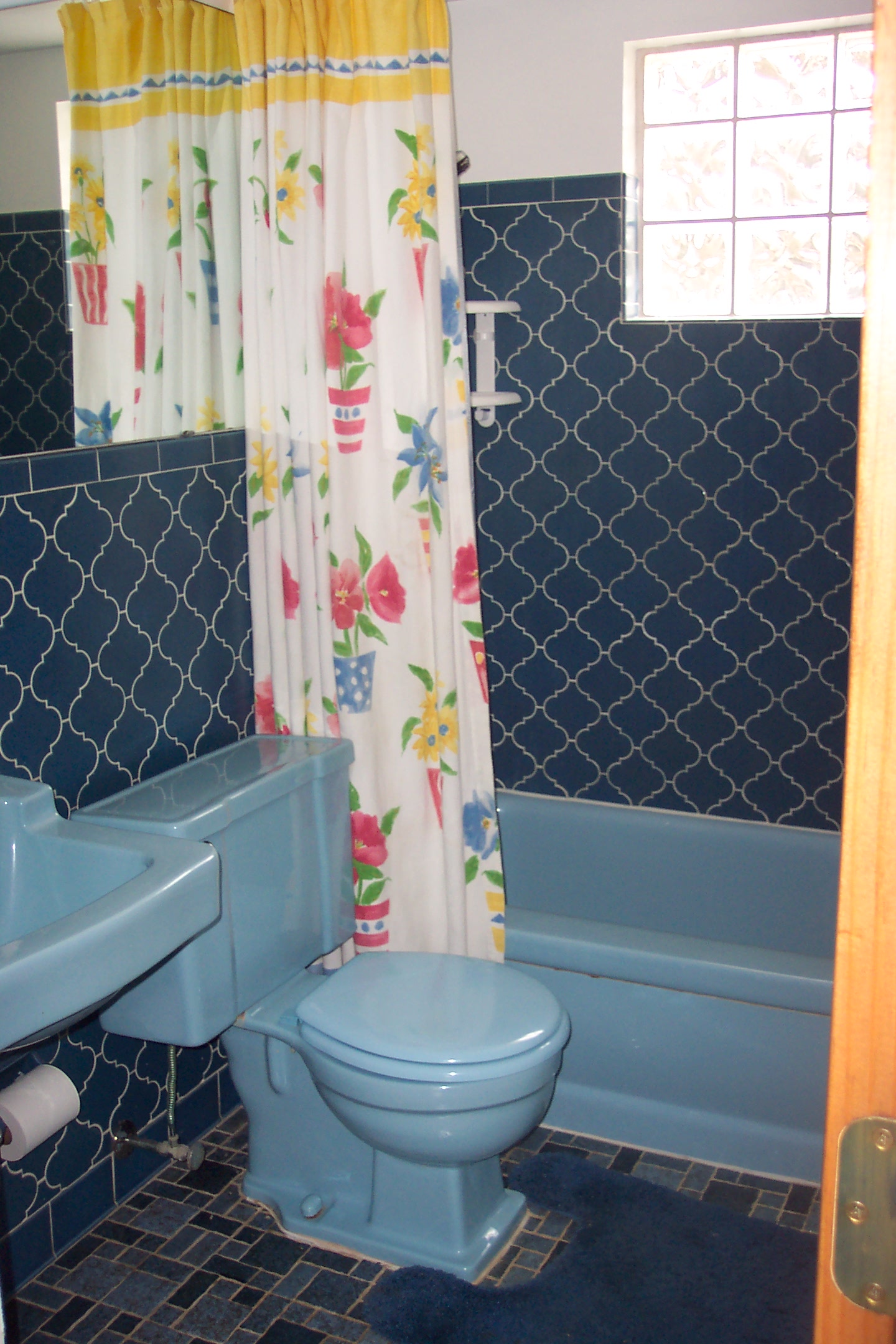 This house was for sale so a budget renovation was done. We replaced the sink and commode. Electrostatic painted the tub. Etched the wall tile and painted. Put LVT on the floor.
This was a total gut. Although still small in over all size, it feels much larger. Top to bottom this was done for under $8,000.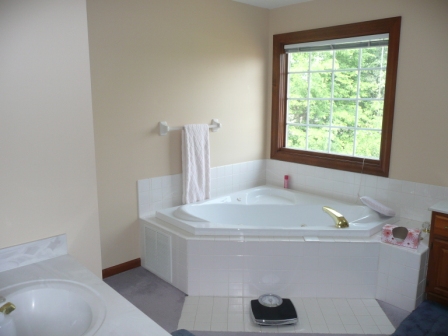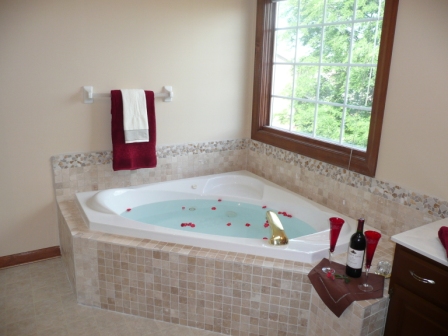 New LVT (luxury vinyl tile) floor, and new tile surround.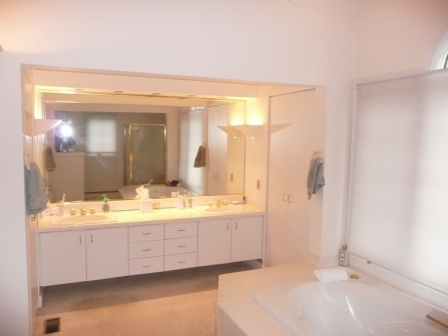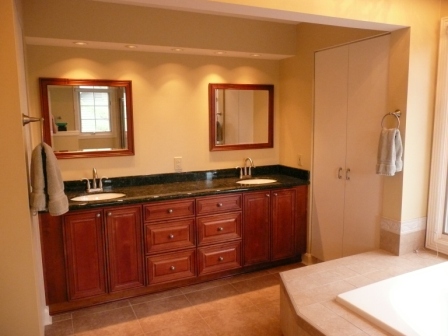 Changed the white cabinets to solid maple cabinets. Added two framed mirrors, and eliminated the side wall scones that were in the way. Also tiled deck of tub and removed carpet from floor and tiled.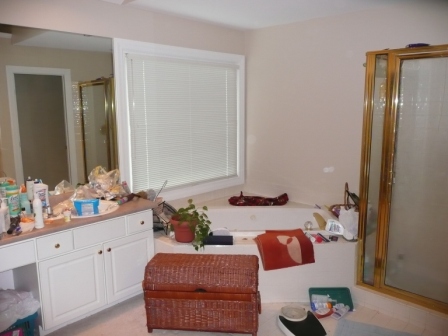 New tile shower, floor and deck surround. New cabinets and new frameless shower enclosure.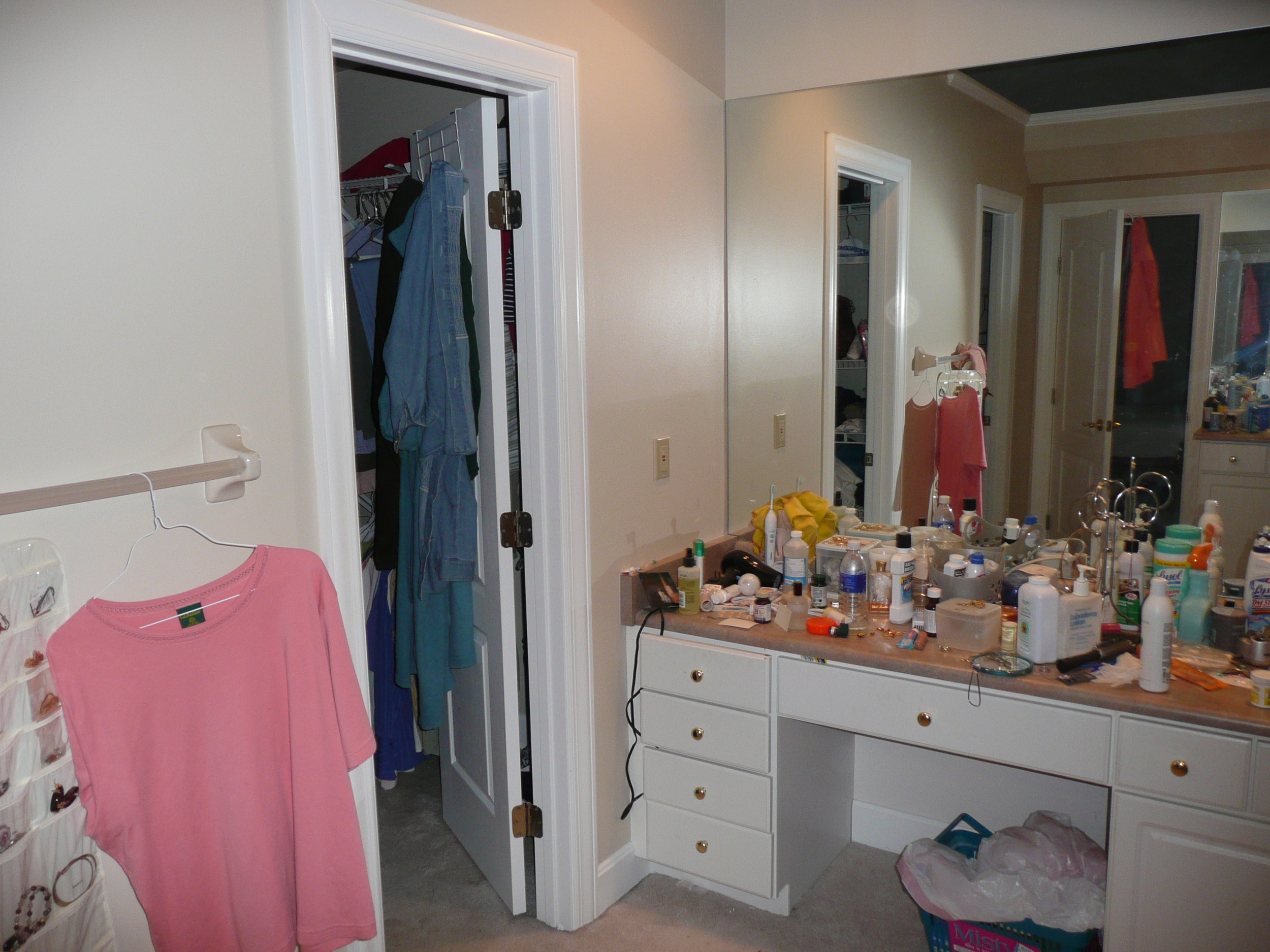 New tile floor, mirrors, lights and of course cabinets. The solid wood cabinets feature bowed fronts and soft closing doors and drawers. Granite countertops with under mounted sinks.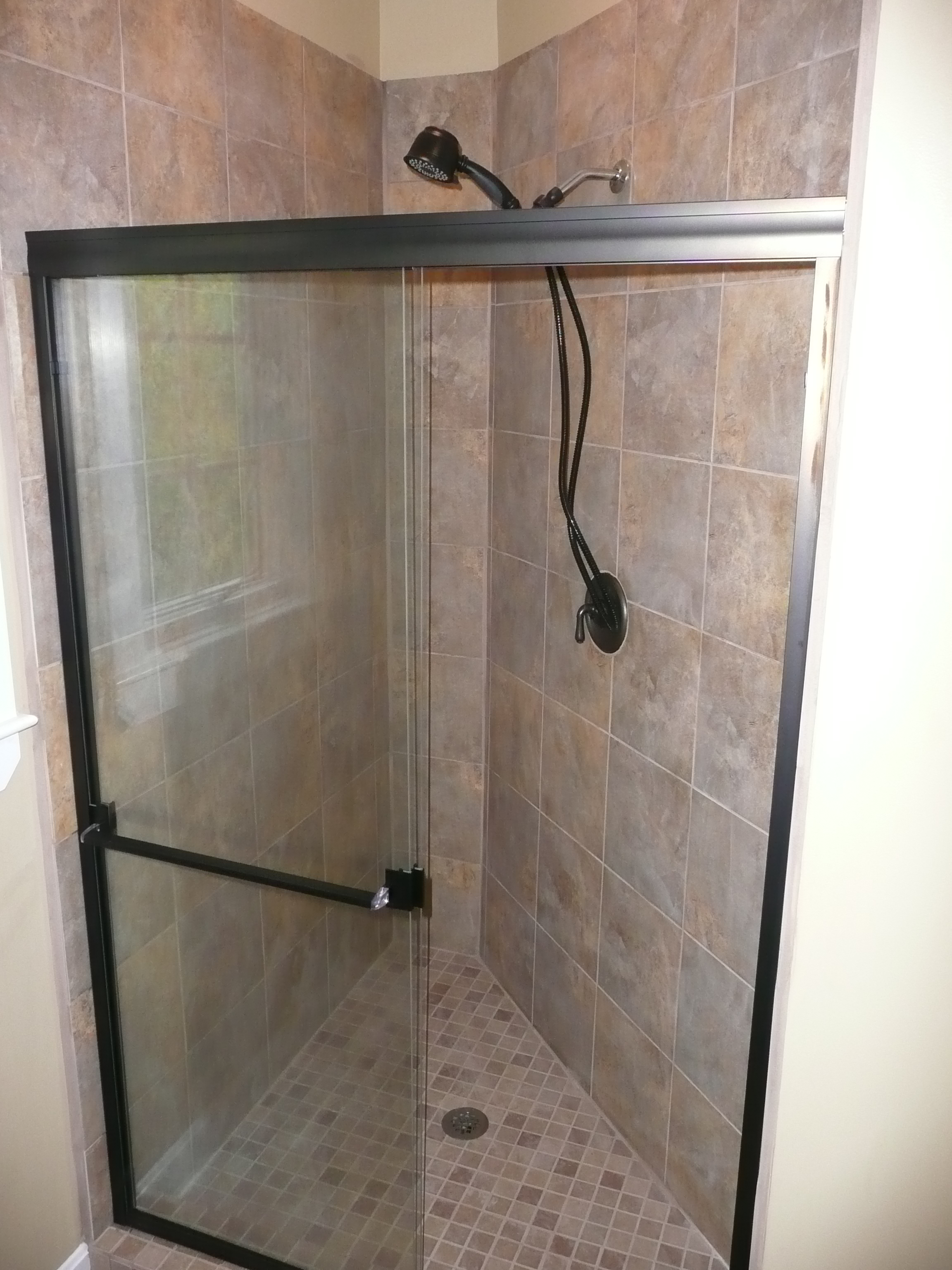 Amazing what tile, new fixture and a new shower enclosure can do to an old dated shower.
Budget friendly demo, drywall, paint and tile can make a big difference. It did for this house that was for sale.
This Vietnam Vet had a tub and shower of which he could not use either because he is wheel chair restricted. We eliminated both and created a curb-less shower that is fully wheel chair accessible.