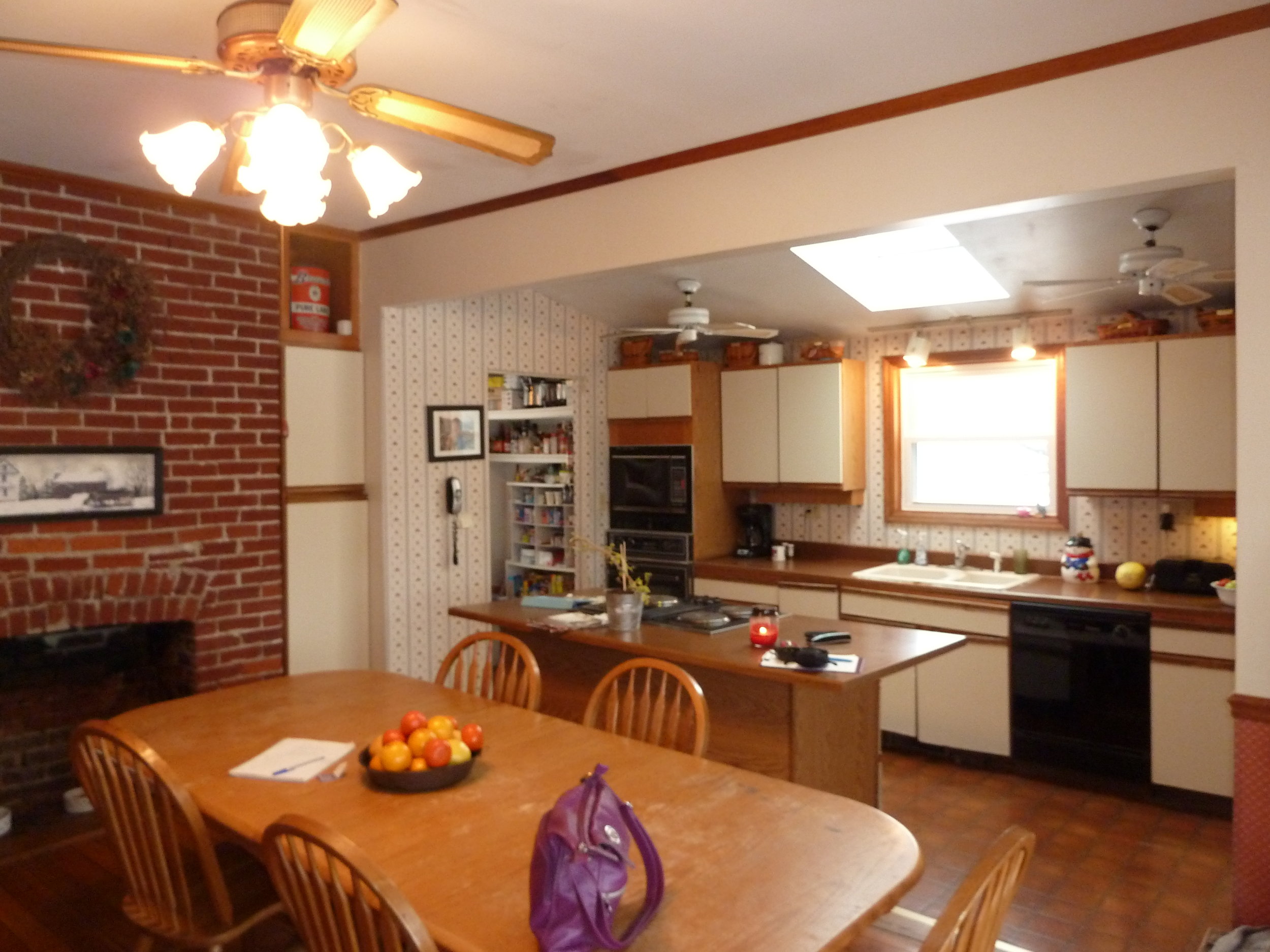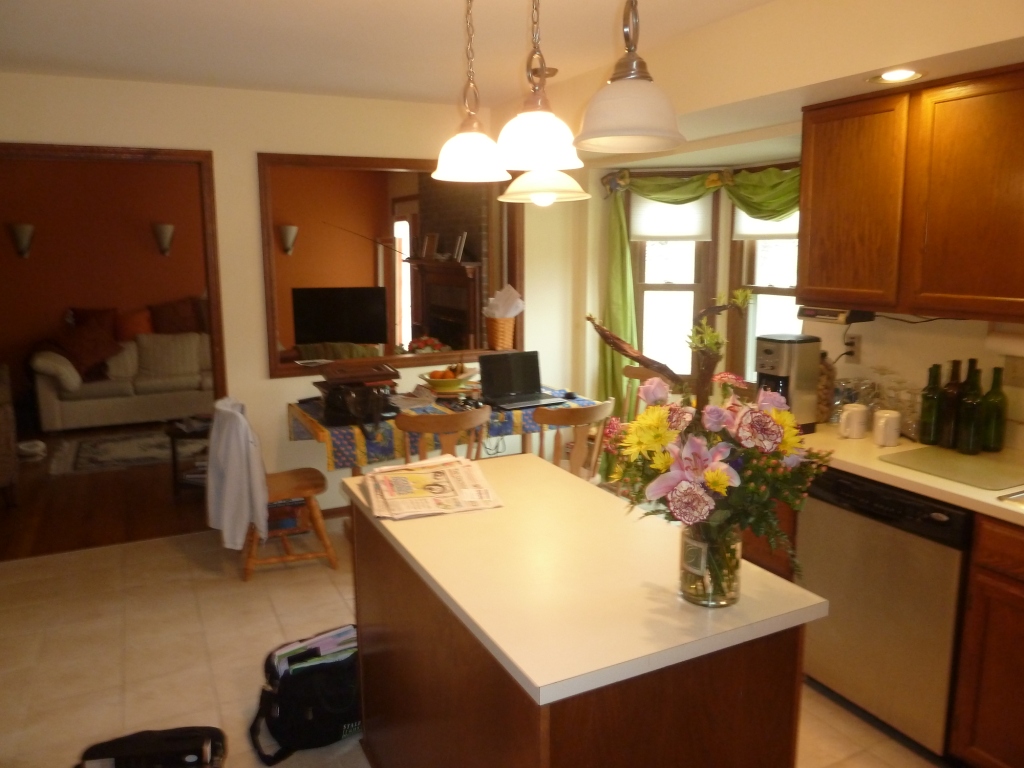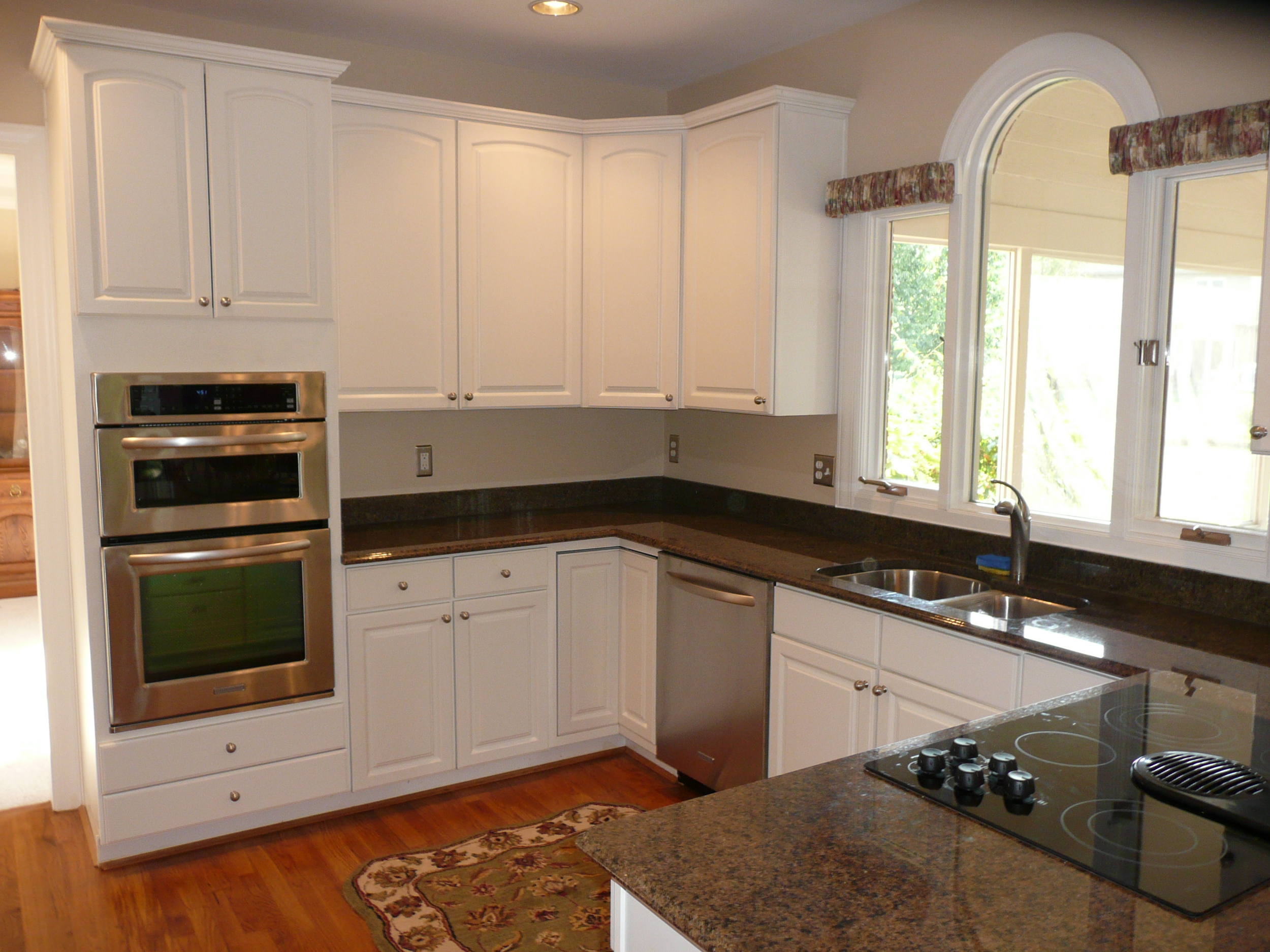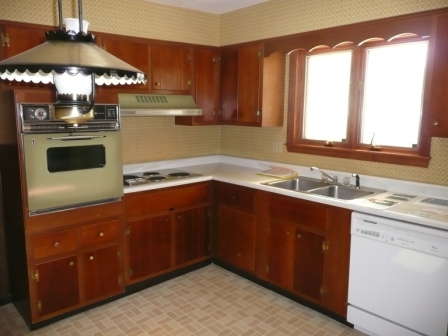 We took the customers red free standing shelving unit, customized it and refinished it so that it could be integrated into the new kitchen design.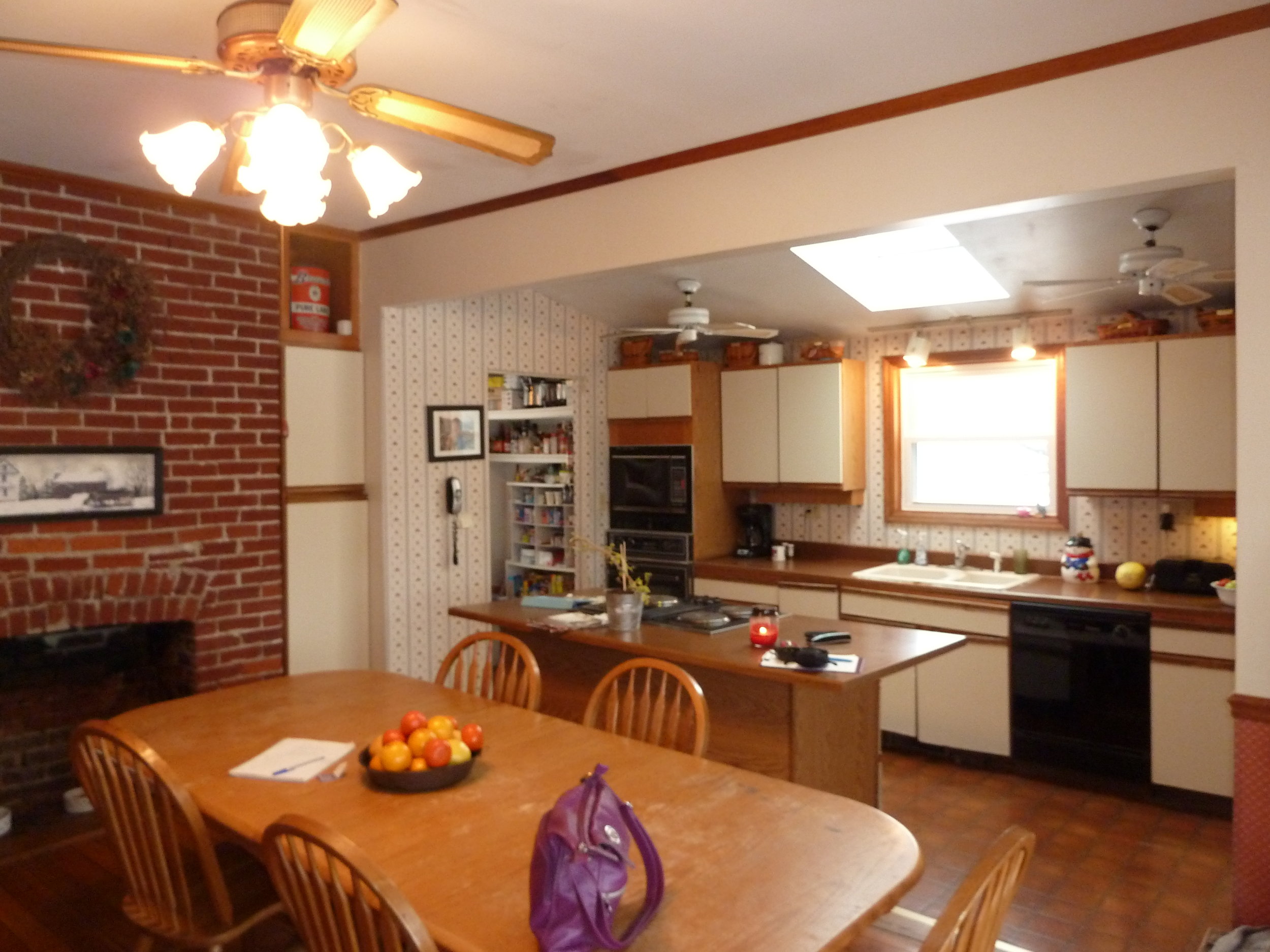 All new solid wood cabinets. New appliances including relocating fridge and adding a dishwasher and microwave. Added an island and Luxury Vinyl Tile flooring. Of course the wallpaper was removed and new light fixtures.
Updated cabinets, added granite, removed wallpaper, changed lighting and painted. Also added under cabinet lighting and a backsplash
Installed new solid wood cabinets, granite, and newly added wine bar area between basement door and entrance from foyer.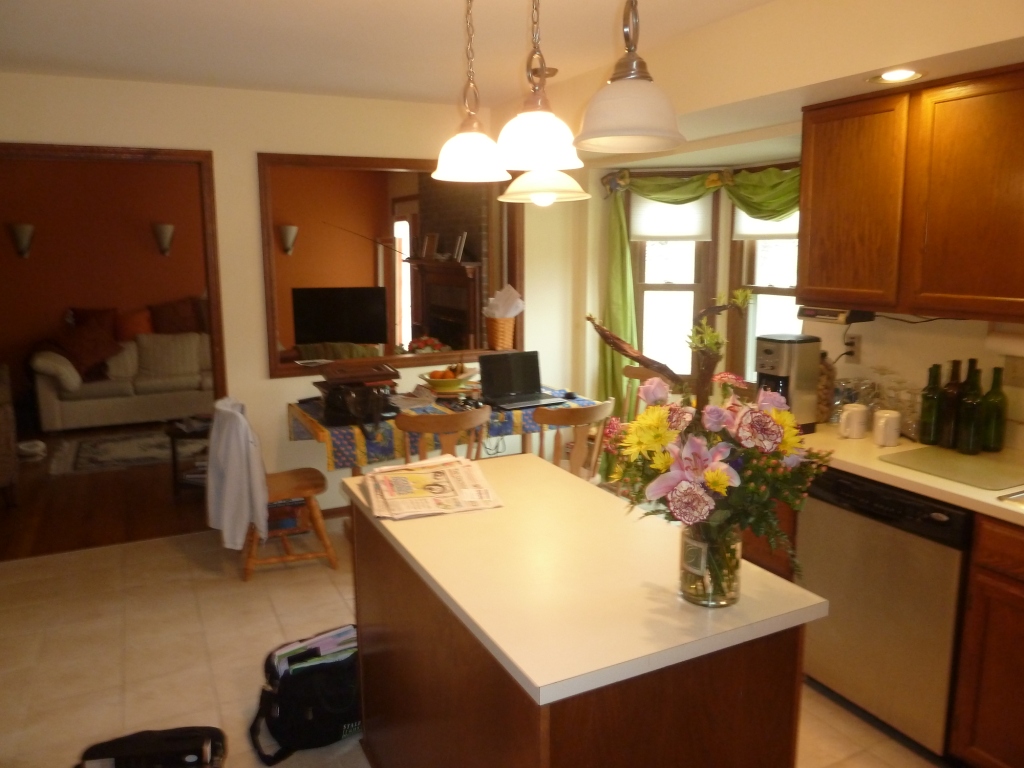 Tight kitchen with breakfast room
Removed the wall between the family room and breakfast room to open up the space. Installed all new solid wood cabinets and granite with under mount sink. The island was installed on casters so when entertaining it can be rolled to the side to allow more space for guests that inevitably end up in the kitchen.
Thermofoil cabinets starting to peal
Installed new wood cabinets, LVT flooring, new appliances and painted.
Very 80's kitchen that was tired and run down.
Was able to save the cabinets by refreshing the finish. Removed the soffitt light over the island and the cabinets that hung over the peninsula opening up the space to the breakfast room. Installed new granite countertops, painted and added updated light fixtures.
Removed the wallpaper and the cabinets over the pennisula. Added new LVT flooring, painted walls and ceilings, and installed new appliances and lighting.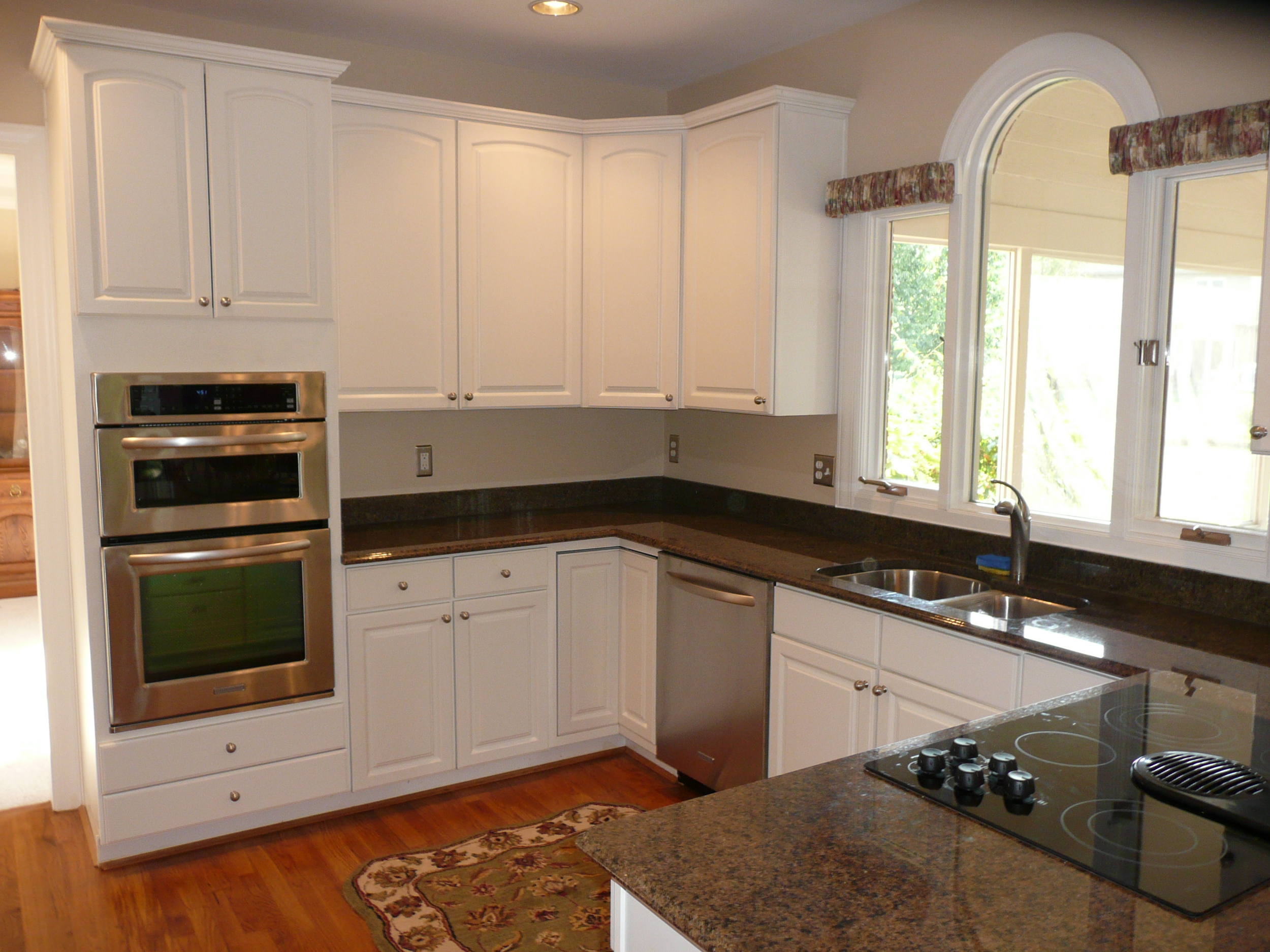 House being made ready for sale
This inexpensive face lift included painting the cabinets and countertops, new vinyl flooring, paint walls and ceilings, replaced fixtures and cabinet pulls. A new back door was also replaced because the old one was damaged by the dogs.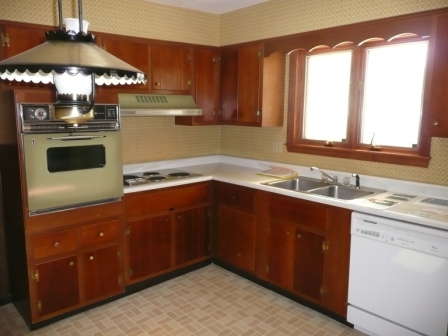 Painted the cabinets, electrostatic painted the oven and stove top.