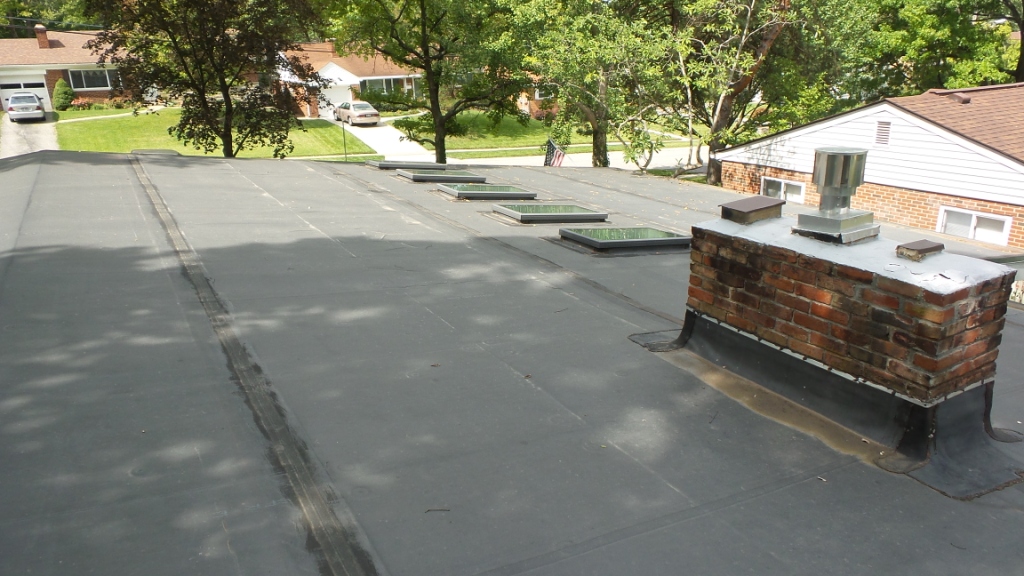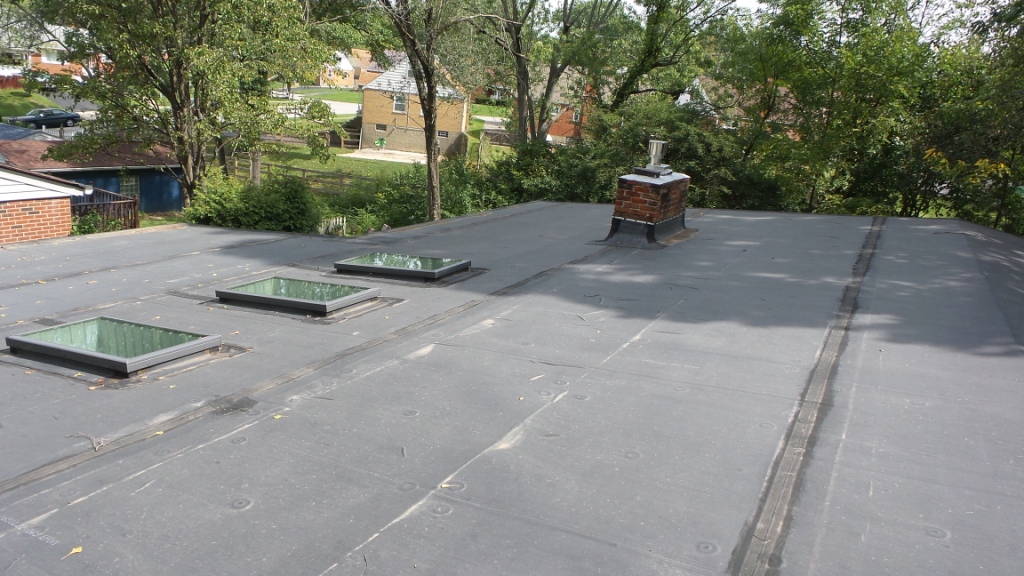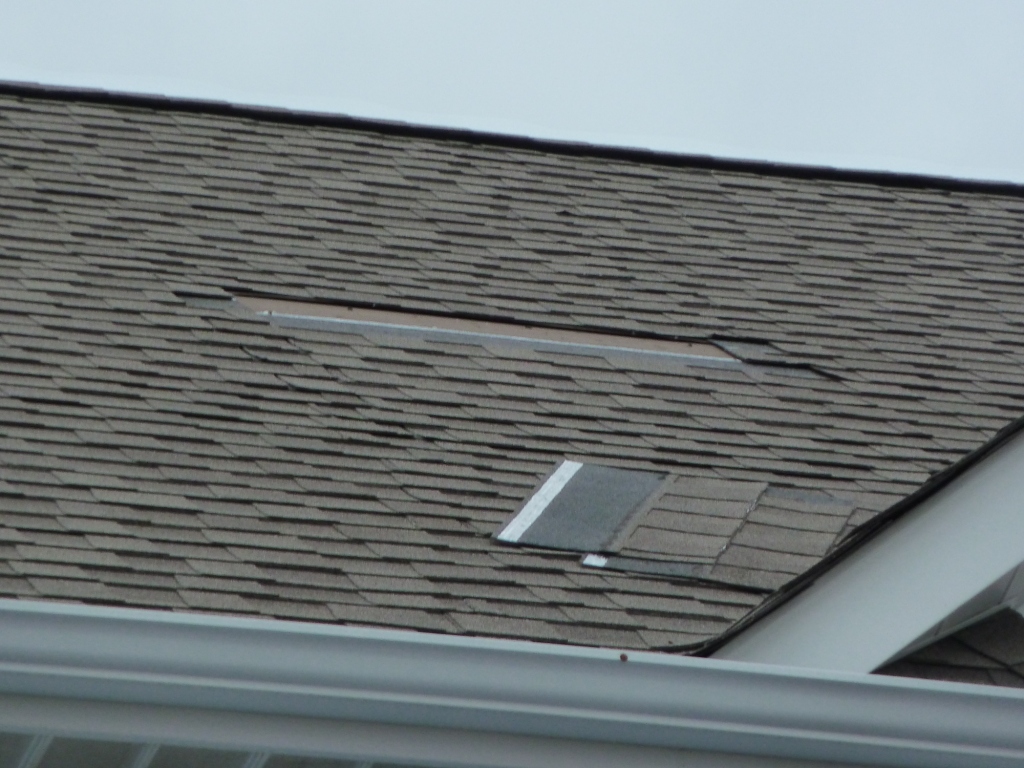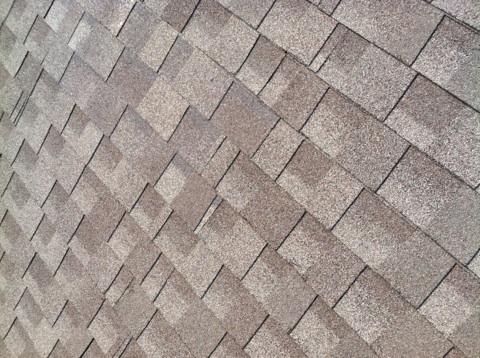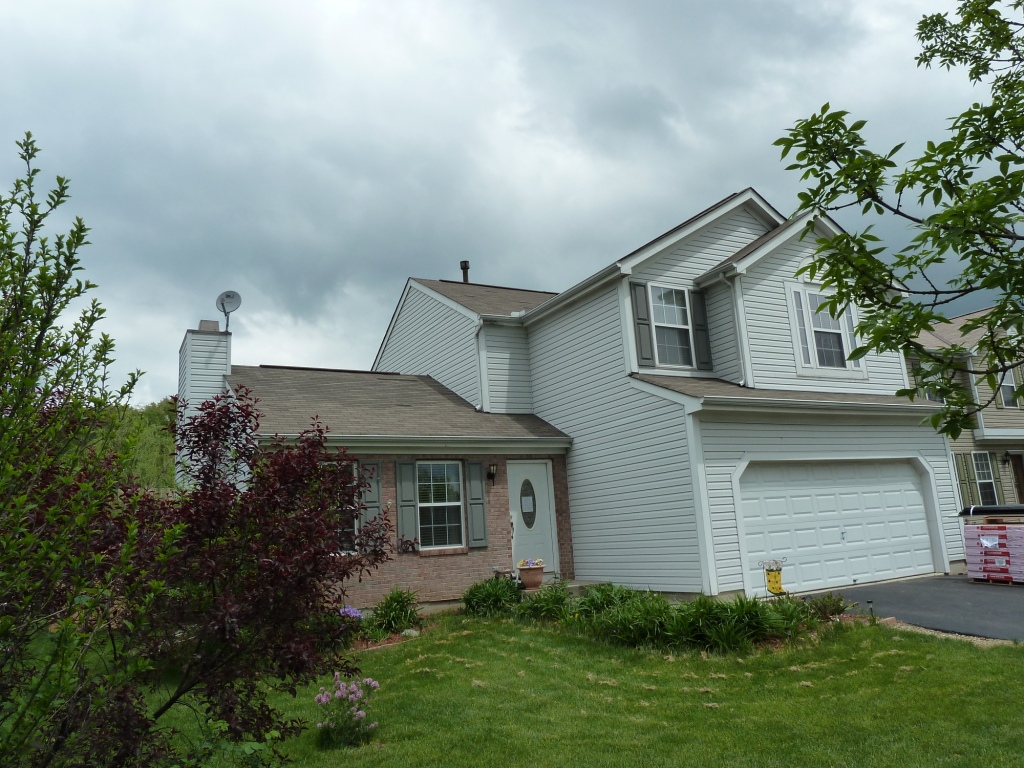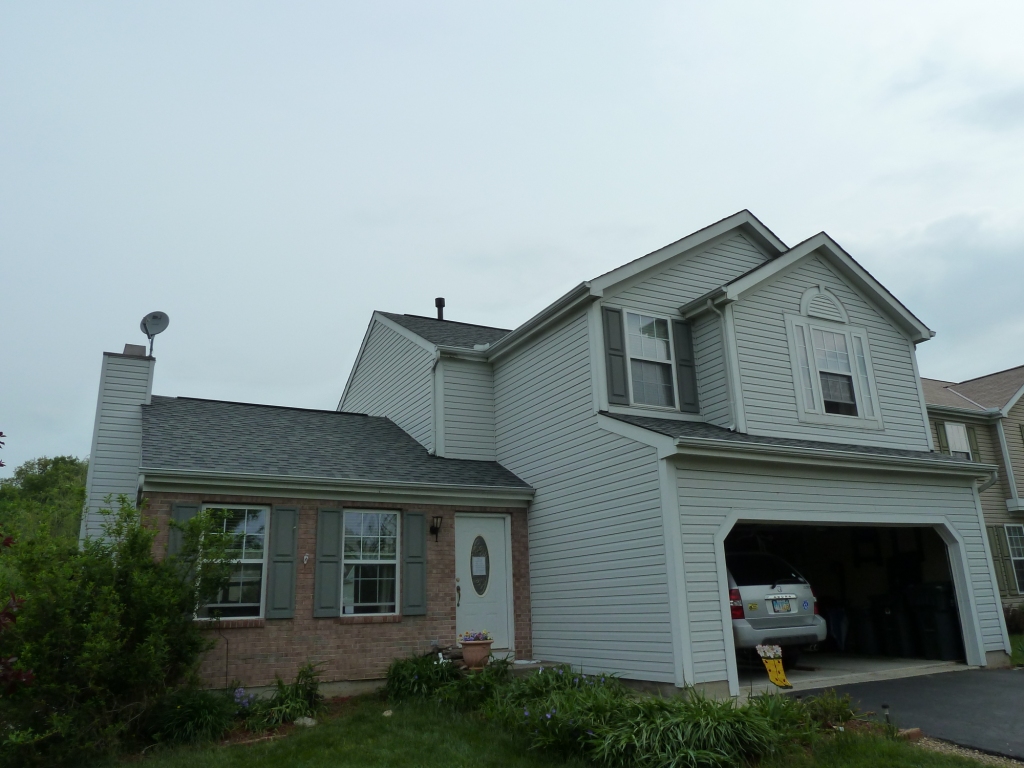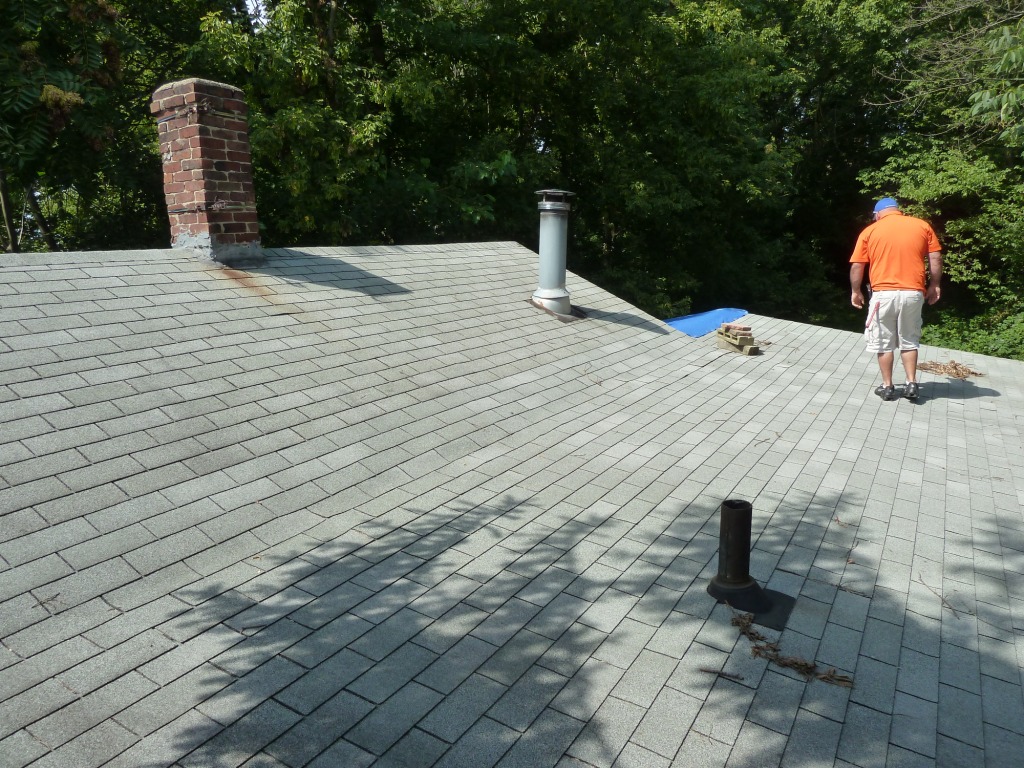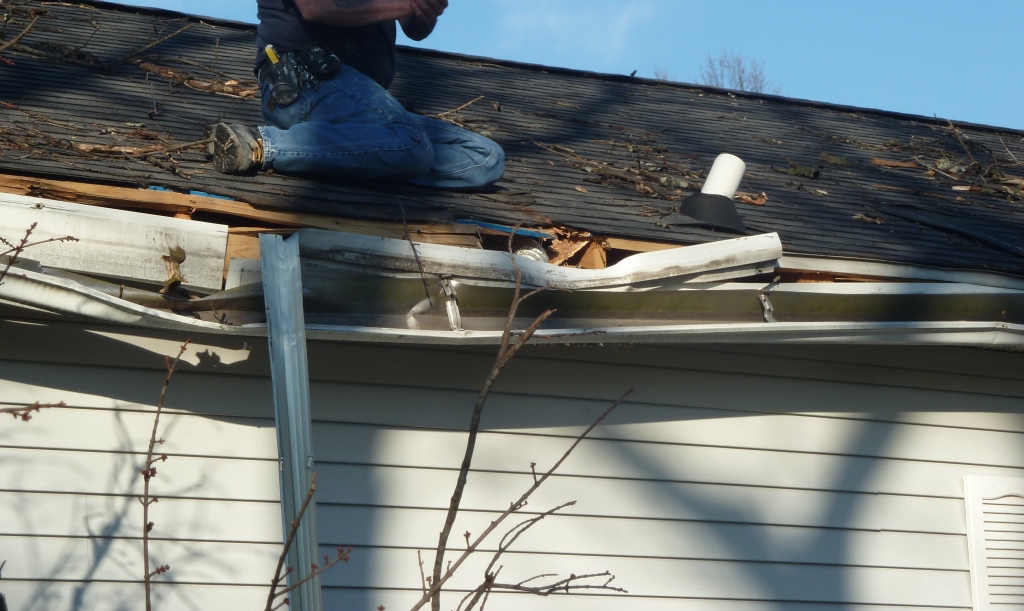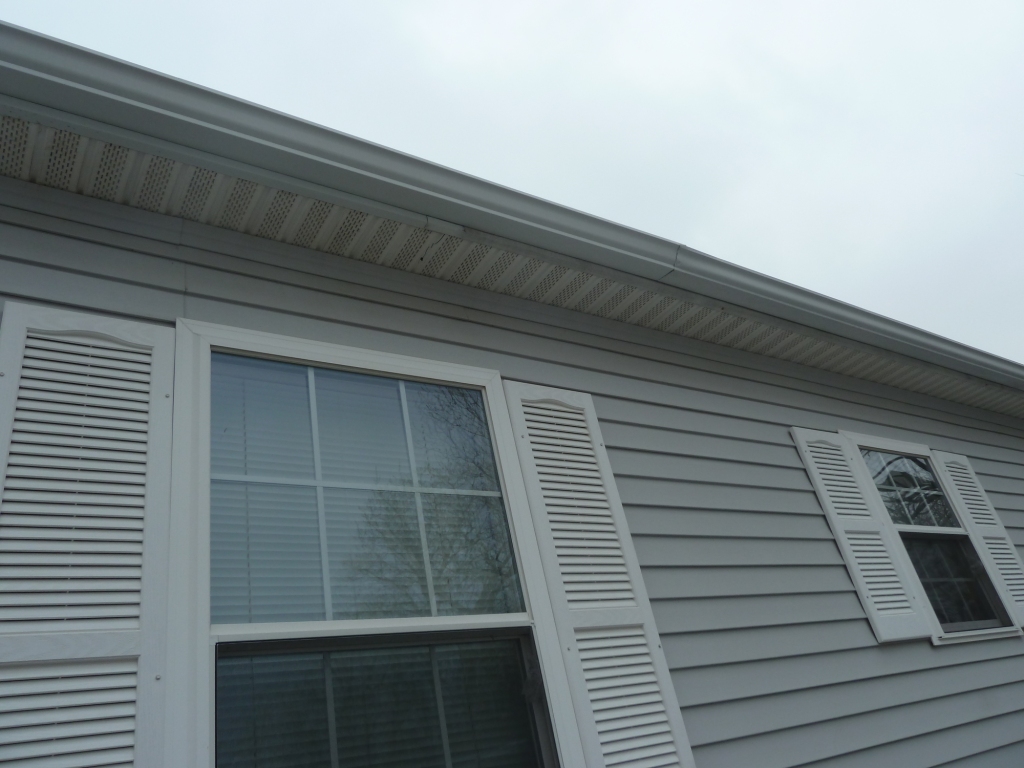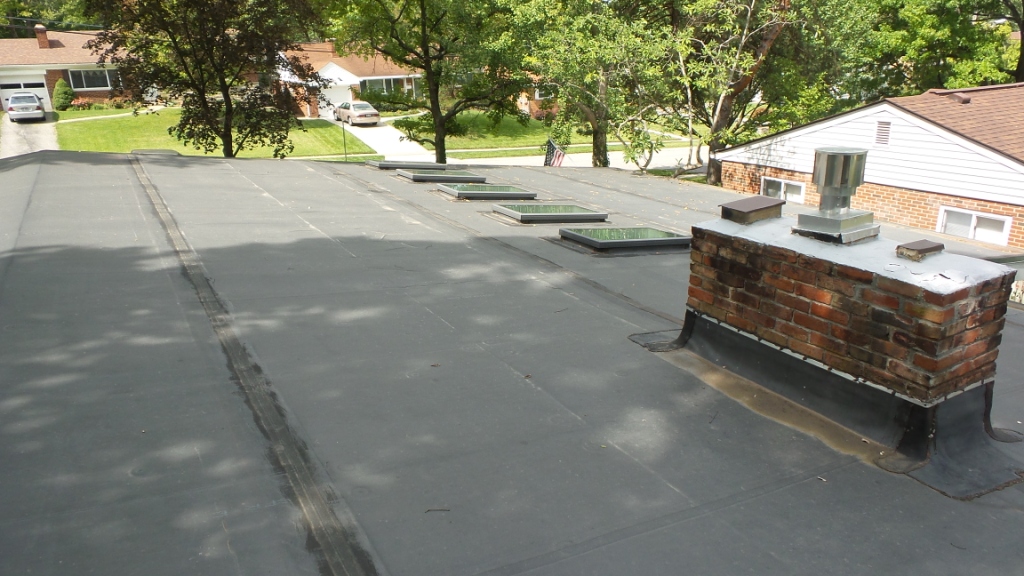 This roof was tar and gravel. We scrapped off both, repaired and added skylights then installed rubber membrane roof.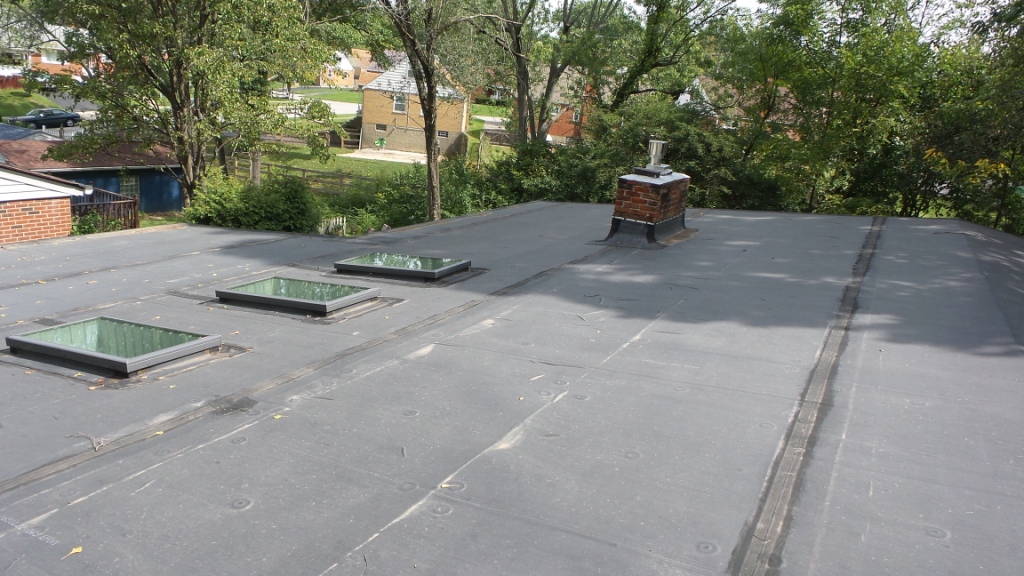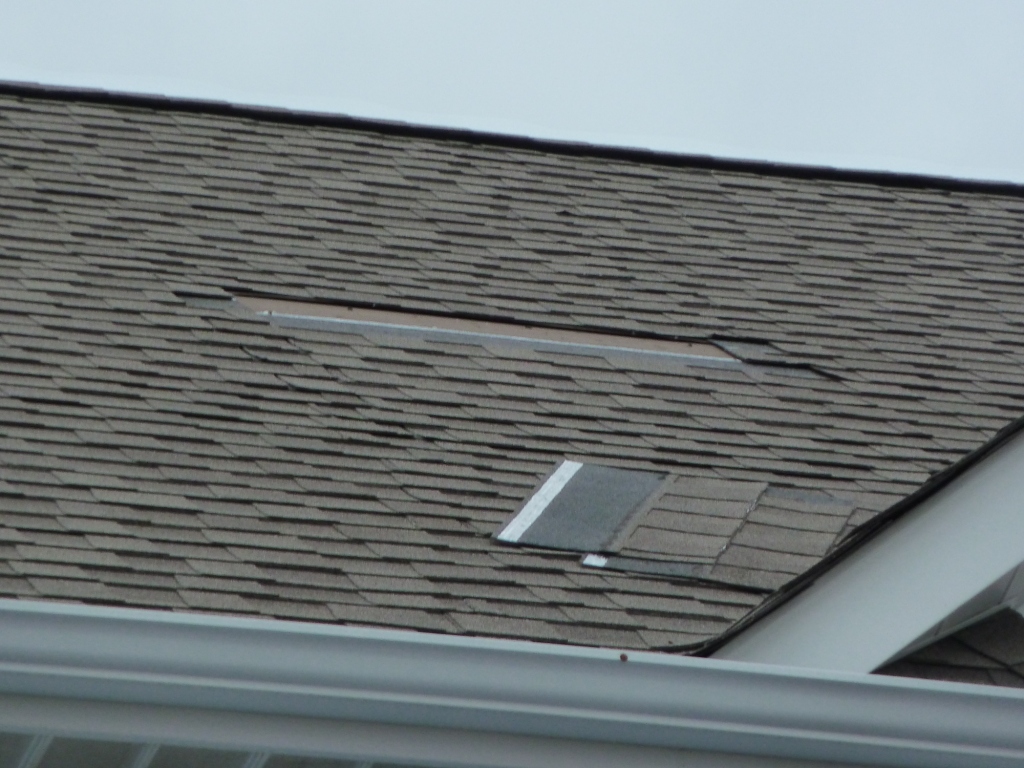 Wind blew off some shingles on a roof that was installed by a traveling roofing company. They are now nowhere to be found.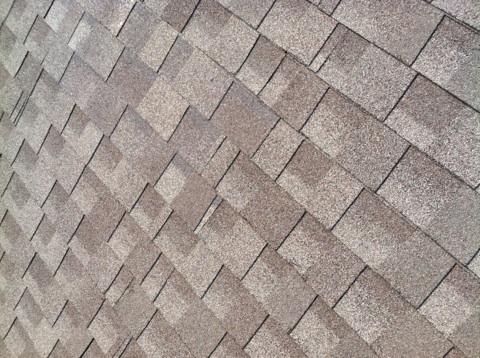 The repair to the shingles that blew off.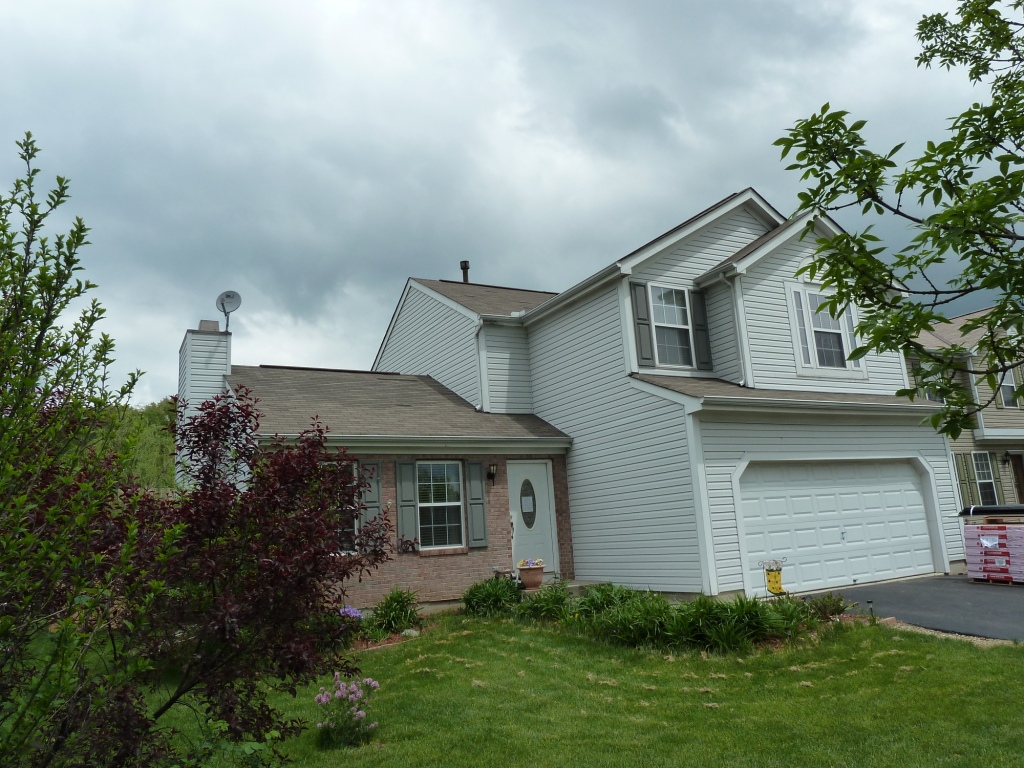 Hail damaged roof. Front of the hou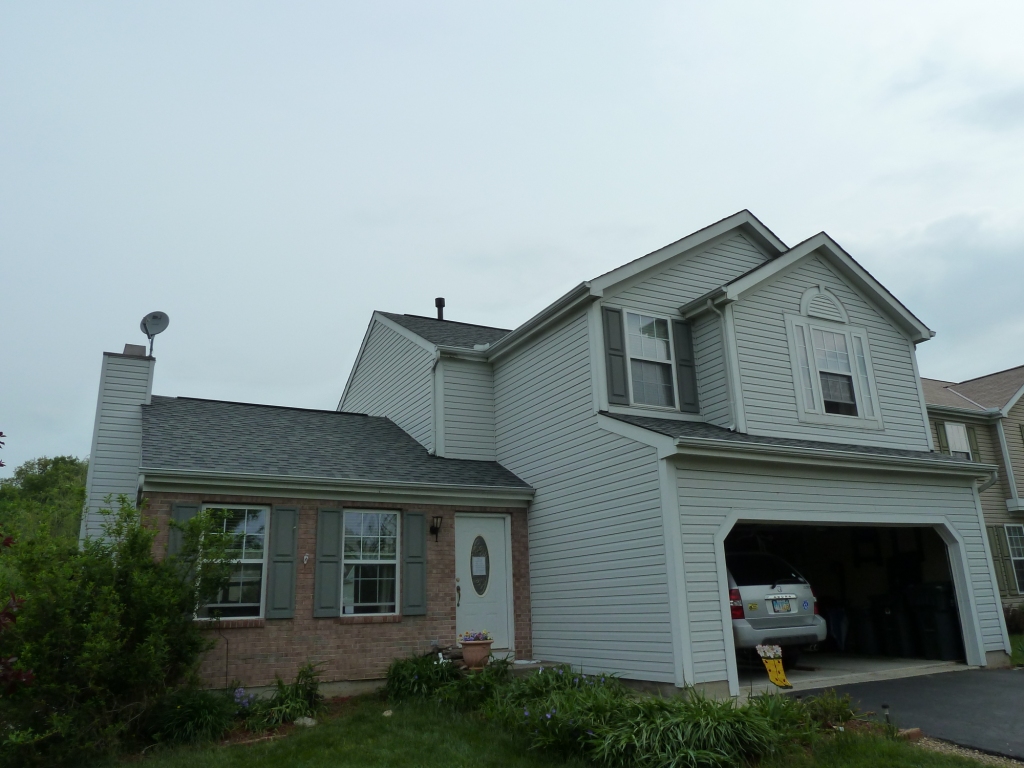 Tore off hail damaged roof and installed new Owens Corning dimensional shingles in one day.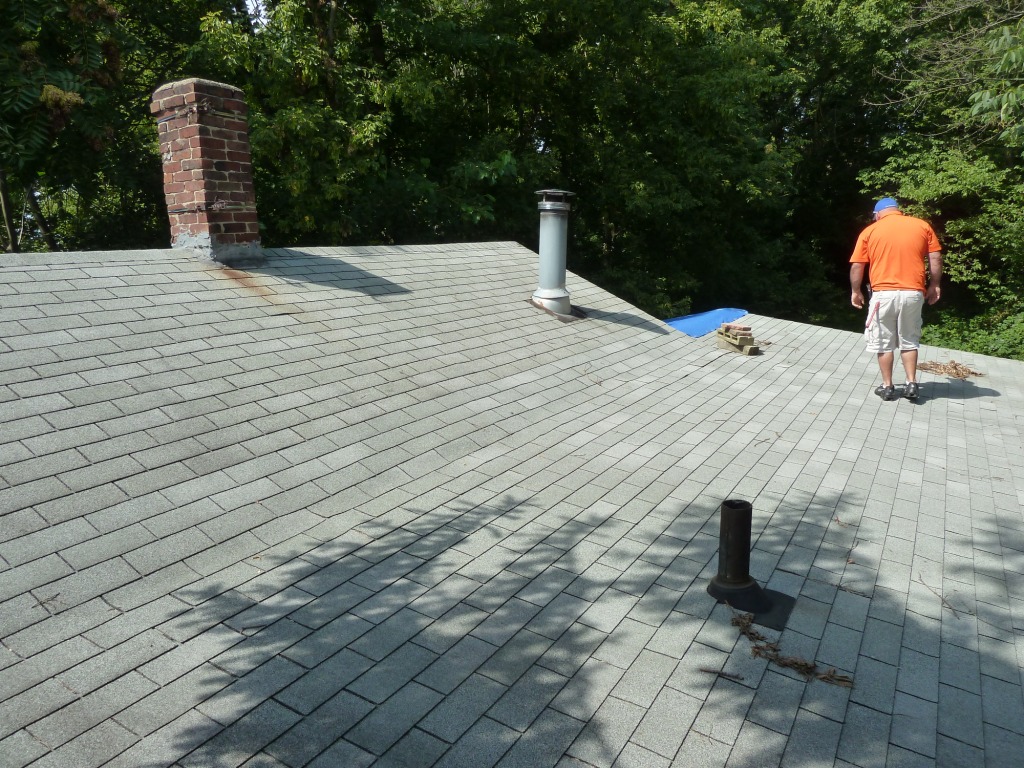 Roof after. Less than a day to complete
Roof after replacing sheathing and new shingles.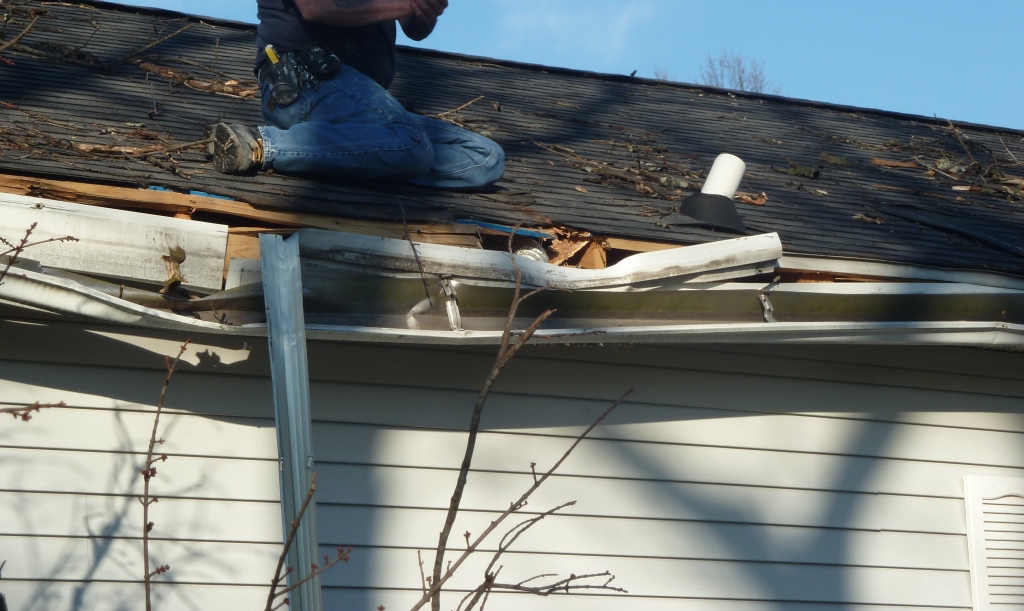 Neighbors tree fell on this house.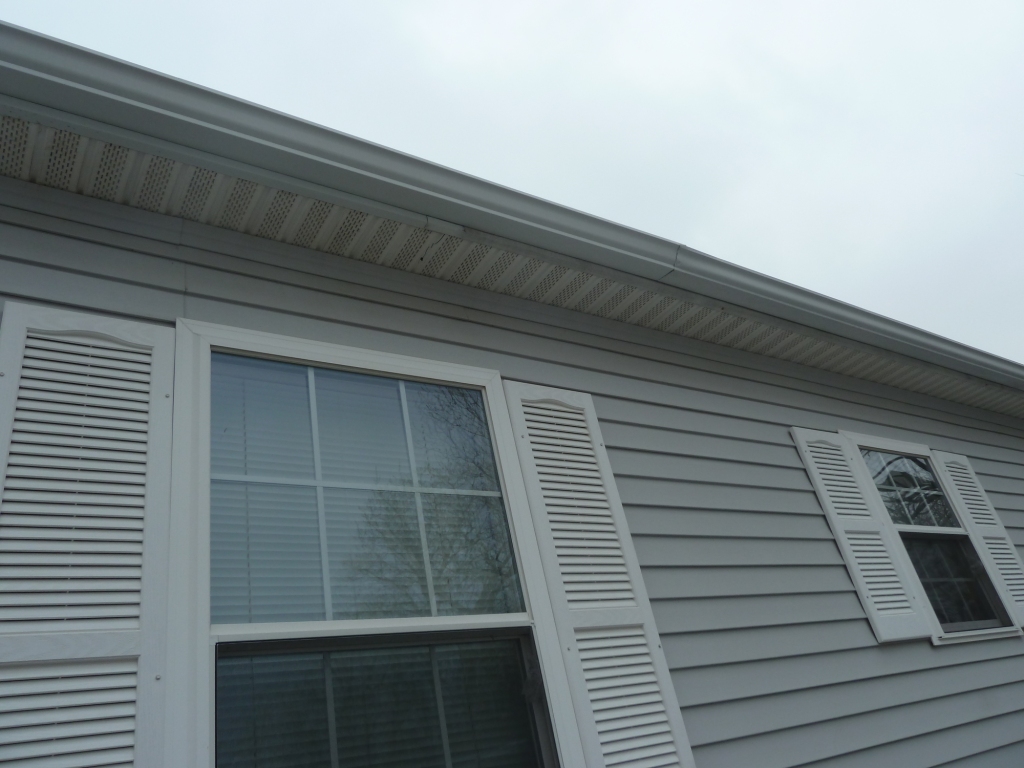 After tree damage, replaced the roof tails, rebuilt the soffitt, repaired the cracked plumbing stack pipe, new sheathing and gutters, installed new shingles to match existing.